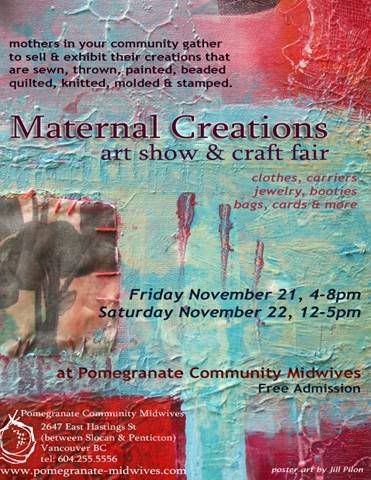 You can catch me at Maternal Creations tonight! I am so excited! I had a great time last year, met some very cool people and I have actually been looking forward to this craft fair all year. I just wish I were better prepared! I feel as though we're quite lacking in the knits area. Soap - not so much :P
Here is a sneak peak at what will be on the table.


I can't stress how amazing this craft fair will be! All items made by moms in the community, what a wonderful chance to support handmade, give more meaningful gifts and support local families at the same time?
There will be so much awe inspiring talent in this one little space, it's worth a visit even if you are done your Holiday gift shopping.


And, if you arrive early, maybe you'll catch one of the free 1/4 oz soap samples I'm offering :D